About Annie
I love helping people transform their lives and feel better about themselves. I love exploring with clients what is challenging them and together revealing and embracing the opportunities that arise on the other side. And so a new way of life begins!
Often people have struggled for years to feel better, to live the life they sense or hope is possible.
My interest in helping people solve problems and find greater freedom and joy began in my late 20s when I worked as a breastfeeding counsellor. In my late 30s it evolved into a career.
I am a qualified Professional Counsellor, Meditation Instructor, Emotional Freedom Techniques Practitioner and Numerologist.
I use many powerful and transformative healing techniques that I love sharing with clients. These techniques can be of lifelong benefit, empowering people to navigate their way through the vagaries of life.
As we work together you can change at a core level from the inside out, so that you naturally and automatically start to think, feel and act in new ways. Not coping mechanisms, real shifts! This process can happen so naturally you only realise it on reflection.
Learnings from navigating my own life experiences assists me in being there for clients in compassionate and empowering ways. I have survived a serious accident and injury, experienced family breakdown and divorce, career change, chronic pain, anxiety, depression and chronic fatigue.
I know what it is to suffer and to find the way through it. This has given me a deep desire to help others find their way from struggle and suffering and into freedom.
Learning to flow and allow, give and receive, respond and adapt, change and heal, choose and create are just some of the ways we grow.
As we learn to flow with all that life offers we come into alignment with our authentic self, with our life purpose, with what brings us joy!!! Life can surprise us in weird and wonderful ways, fulfilling dreams we may not even have known we had.
If nothing else life has taught me that it is uncertain. That learning to roll with what is, to flow with reality in any moment is as important as knowing what we want and the direction we are headed.
People who contact me do so because they want something in their life to be better. Are you looking for that? What if it is possible, simply because you choose to be open to it?
Start by giving me a call and finding out more. I look forward to hearing from you. You are invited to book a free 20 minute "Getting to know me" chat as a trial.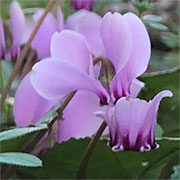 I think that Annie really understands what it means to be human, she is extremely insightful, and surprisingly funny. I liked that we could laugh at the tragedy of life!  Areas that were difficult and worrying with my teenage daughter suddenly became no issue at all! I know I would not have had that result without Annies' techniques, they really resonated with me. She has a way of being present that means she can help you get to the core of why you are there and move quickly through it.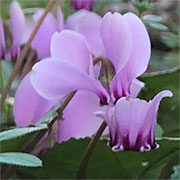 I was lucky enough to work with Annie via Skype. Professionally and personally it has been invaluable and I'll always be grateful for the assistance in improving my proactive communication in my close relationships. Annie has – and not wanting to mix my metaphors or fall into clichés – opened doors for me to delve into, put in place foundations to jump off from, shown me some paths to explore. I get my journey is long and learning more about the person who is going to walk it – to value that person – has to be about the most useful investment I've made.