Group Program: Stress to Serenity
I know you: You're outwardly successful but inwardly frustrated and dissatisfied.
You worry about everything: money, your job and relationships
You feel as though life is getting on top of you
You feel trapped and stuck.
On paper your life looks good but you long for more
Nothing seems to change that much – you're bored!
You ask yourself: is THIS all there is!?
Right now, life just isn't working for you.  You want your future to look and feel fulfilling.
Instead, imagine this:
You feel more relaxed so you can enjoy life more
You feel clear on what you want
You're actively exploring job or business opportunities
You're taking action (applying for a job or enrolling in a course)
You're relationships are improving
You have the time and energy to enjoy life
You're getting out and having fun:  more fresh air, exercise and socialising
You feel on top of things and in control
Life feels more meaningful and rewarding
I'm Annie Sorell, a Coach and Counsellor who helps people to feel as successful on the inside as they look on the outside.
I'll help you get clearer on what you want from life, create a plan and confidently put it into action.
I want to introduce you to my
6 Week Program:  Stress to Serenity
Week 1: Understanding Anxiety and Stress
What causes Stress (we will uncover your limiting beliefs)
Why Stress matters
What to DO about it (I'll share powerful Techniques)
Week 2: Accessing Self Confidence
Addressing "I'm not good enough"
Valuing your Self
Accessing your Authentic Self (being who you are here to be)
Week 3: Expressing who you are
Addressing Fear of what other People think
The Power of Acceptance
Being your best Friend
Week 4: Growing security
Addressing lack:  Money, Love, Energy
Ending Struggle and Suffering
Embracing your Power
Week 5: Your Spiritual Self
 Accessing your Inner Knowing
Trusting your Self
Trusting Life
Week 6: Inner Happiness
Have, Choose, Be and Receive it NOW!
Creating and Receiving
Joy and Gratitude
How this works
All materials and training are On-Line
Numbers are limited to maximise the level of support
6 weekly 90 minute Group Video Calls
Private Facebook Group
Recorded Audios and Videos
Workbooks
Techniques including: EFT, Guided Meditation etc…
In 6 weeks you won't recognise yourself.
Investment
$197

Why Me?
I've been where you are.
I was brought up to be a good wife and mother.   Whilst I loved those roles, I too felt that pull for 'more'.
I followed a strong desire and trained to be a counsellor when my firstborn was very young (over 30 years ago!).
Little did I know that that one step would lead to me not only discovering so much about myself and transforming my life but to owning a business doing what I love and helping others to do what they love too.
I've had my challenges along the way:
a near fatal car accident leaving me with ongoing spinal issues
divorce after 18 years of marriage and 3 children
chronic fatigue and depression for years
And yet, I kept going
My life looks very different now:
I horse ride several times weekly although I "should" be in a wheelchair
I have an excellent relationship with my children and my ex
I have an enthusiasm for life and a thriving, successful business!
I balance my work time with play time in nature, horseriding and with family and friends.
I love working with people and seeing how their general well-being, relationships, career and life satisfaction all improve.  Even aspects that did not initially seem "problematic" improve as well. I love seeing people grow in fulfilment and satisfaction, joy and enthusiasm as their life becomes rich and rewarding in ways they had dreamt of.
I want to help you to achieve this too.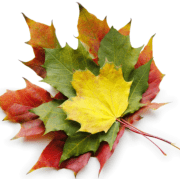 Brilliant, comprehensive, life-changing!  Annie shared with us, not only her wealth of theoretical knowledge, but also practical tools to clear our fears and anxieties and help us discover our true selves free of that emotional baggage.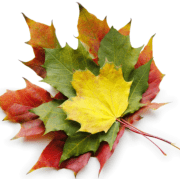 I have just attended one of Annie's weekend workshops and have learnt so much about myself under Annie's wise and gentle guidance. Annie provided a very safe and trusting environment for myself and others to open up only if we were ready to do so. Leaving the workshop I felt much lighter and my thoughts are clearer.  I am so grateful that I attended and feel blessed to have been part of such a special weekend.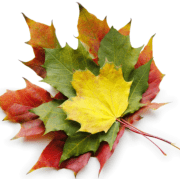 This has been a powerful life affirming weekend of sharing, caring, laughter, tears. Connecting with and unlocking some deep emotions and throwing them out! Learning new healing techniques to move forward in my journey towards being my glorious shining self. Thank you Annie .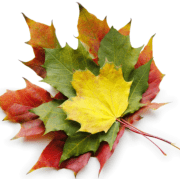 Annie's warmth, insightful, loving energy. It is extremely powerful to feel heard and validated by a grounded, wise woman. Her intuition is strong and she connects the dots in my life in such a profound way.