One to One Coaching
Loving your Life
Can you relate to any of these:
Unfulfilling work
Unhappy relationships
Money worries
Low energy
Unhealthy lifestyle
Would you love to experience:
Rewarding work
Happy, healthy relationships
Financial freedom
Vibrant good health
Wellbeing on all levels
I help clients go from:
Stressed, Anxious, Overwhelmed, Frustrated and Stuck
to
Calm, Confident, Capable & Creating a Fulfilling Life they Love.
Hi, I'm Annie Sorell, a Counsellor and Coach who helps people to feel as successful on the inside as they look on the outside.
Creating positive change in your life is like planting a new garden.  First you prepare the soil by clearing the weeds and rubbish that is in the way. Then you connect with its potential and possibilities.  Then you design the garden to be the best it can be.  Then at last the joy of planting and experiencing it blossoming into all it is.
Regardless of where you are at in your journey, I would like the opportunity to assist you.

Consider these different stages of growth and contact me to help you to create a life that is exciting once again.
Stage 1: Destress
This is where we get down and dirty
We'll get clear about what is challenging you in your life:  the relationship, health and career issues;
We'll identify the underlying causes of the challenges;
You'll learn powerful techniques to help you feel better;
We'll clear and resolve what's sabotaging you at a core level;
We'll clear the fears, doubts, feelings of helplessness and frustrations;
You'll start to feel the courage, confidence, calm and possibility you have been seeking;
You'll feel more confident in your skills and ability to navigate life's ups and downs.
You'll naturally and easily start becoming the person you want to be.
Now What? Once you've de-stressed and feel as though you can breathe confidently again then you can transition to the next stage…
Stage 2: Clarify & Connect
This is where you start coming alive and embracing your power, strengths and abilities.
You'll experience a deeper connection with your wise inner Self;
You'll grow in self confidence from that connection;
We'll clarify your strengths, gifts and talents (yes, you have many!);
We'll determine your values, meaning and purpose for this life;
We'll uncover what brings you joy and fulfilment;
You'll learn powerful techniques to help you trust and believe in yourself;
You'll gain a greater sense of your true authentic Self.
Having a greater understanding of the truth of who you really are provides a strong foundation for you to transition to the next stage…
Stage 3: Create
This is where you start to create a work-life, home-life and social-life that excites you.
I'll help you to dream bigger than you thought possible;
We'll clearly define your visions and goals for every area of your life;
We'll identify what you've secretly always wanted to do but never felt was possible;
We'll explore all the possibilities and options you have;
We'll create your Bucket List;
You'll connect with what excites you so you have the confidence, clarity and inspiration to take action;
You'll learn powerful techniques to start your dreams coming.
Let what you DO be an expression of who you ARE. When you know what truly lights you up you can go for it. This takes us to the next stage…
Stage 4: Embrace
This is where you commit to a work-life, home-life and social-life that excites you.
You'll learn powerful techniques to help you manifest your dreams;
We'll map out your plan of action and determine your next step;
We'll break down each action point to prevent overwhelm and increase confidence and productivity;
I'll support you to stay confident, on track and troubleshoot along the way;
You'll start receiving and experiencing your worthiness, your talents, your beauty and your abundance;
You'll bring your dreams into reality.
Stage 4 is for the person who wants to:
Successfully start or expand their business
Be creative: compose, write, sculpt
Make career changes to progress and do more fulfilling works
Have a happy home life
Enjoy fulfilling, healthy relationships in all areas of life
Live a healthier life
Your life will never be the same again, once you've worked with me!
Are you ready to transition to the next stage in your life and experience more of who you really are?
Book your Complimentary Clarity Call where we'll identify:
1. What stage you're at now
2. Where you want to get to
3. If we're a good fit to work together to achieve your goals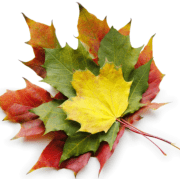 I can't praise Annie enough; she walked hand in hand with me through all the painful parts of my past and present; I was never alone. I always felt validated. And we often found so much to laugh at together: she has such a fantastic sense of humour! I can't recommend her skills and services highly enough.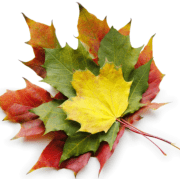 Working with Annie has to be about the most useful investment I have made.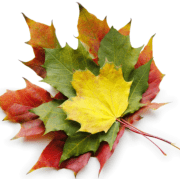 When I first started working with you Annie, I was very sad and anxious. I didn't feel like myself – I wanted to be happy and enjoy life again. I didn't want to feel this way, but I didn't know how to fix it. I wanted to learn ways to manage my sadness and anxiety.  Words do not justify the amazing impact working with you has had on me.  Not only have I directly benefited, but those close to me can also see the change in me. I feel happy, content and like myself again, which was my objective when I first started working with you.  Annie, you are truly incredible at what you do.