About Annie
Is this you? You feel trapped by stress and anxiety or discouraged by life or plagued by self doubt or unable to change OR an uncomfortable combination! Either way, feeling that something has to change!
On the outside your life might look great, but on the inside you know something is missing.
I know it is possible to find your way out; to move forwards and live a life of possibility, opportunity, joy and success. I know that all things we desire can be achieved when we trust and believe in ourselves and in life. I know and believe that you can have, do, be and receive whatever you desire when the time is right and it is my dream for you to achieve this.
I have many years of experience at helping people transform their lives in profound ways, starting with my own!
My inner exploration to resolve my chronic pain, trauma, grief, divorce, depression and chronic fatigue has provided me with an understanding and compassion for the human experience and insights about achieving resolution and ending suffering. I have learnt some very powerful energy psychology healing techniques along the way and love to share them with others.
I have evolved from who I was brought up to be: a wife and mother; to other truths of who I am: entrepreneur, coach, counsellor, facilitator and teacher……. And this is an ongoing journey.
I balance my work time with play time in nature and with family and friends. Time with my animals, horse riding in the bush, beautiful trees and enjoying the nearby river bring me back to myself and to joy, peace and harmony.
I believe our "dreams" exist because they are actually possibilities calling to us and like a lighthouse are shining a light for us to follow, if we only get out of our own way and stop listening to the voice that tells us we are not enough and don't deserve.
Is there a part of you that has fabulous ideas, feels excited about the possibilities and truly desires to create wonderful things in your life that have real meaning for you?
And is there another part that says: "You can't do that, you don't have what it takes, you're just not good enough. You don't know enough. Who are you trying to kid?"
This voice is actually trying to keep you safe, stop you being hurt, by staying small. It has the best intentions for you. However, it often feels far from that. The other voice knows that you are capable of so much more and is passionate for you to be open and to explore those opportunities.
When I work with people I love seeing how their general well-being, relationships, career and life satisfaction all improve. Even aspects that did not initially seem "problematic" improve as well. I love seeing people grow in fulfilment and satisfaction, joy and enthusiasm as their life becomes rich and rewarding in ways they had dreamt of.
I would love the opportunity to speak with you about how we could work/play together to help you achieve the life of your dreams.
Book your Complimentary Clarity Call where we'll explore:
Where you want to go
What is holding you back
If we're a good fit to work together to achieve your goals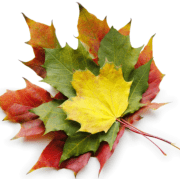 I think that Annie really understands what it means to be human, she is extremely insightful, and surprisingly funny. I liked that we could laugh at the tragedy of life!  Areas that were difficult and worrying with my teenage daughter suddenly became no issue at all! I know I would not have had that result without Annies' techniques, they really resonated with me. She has a way of being present that means she can help you get to the core of why you are there and move quickly through it.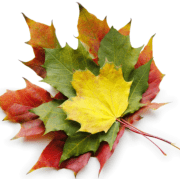 I was lucky enough to work with Annie via Skype. Professionally and personally it has been invaluable and I'll always be grateful for the assistance in improving my proactive communication in my close relationships. Annie has – and not wanting to mix my metaphors or fall into clichés – opened doors for me to delve into, put in place foundations to jump off from, shown me some paths to explore. I get my journey is long and learning more about the person who is going to walk it – to value that person – has to be about the most useful investment I've made.